Save $300 when you sign this week!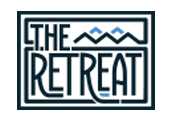 Off Campus Housing near UNT in Denton, TX
Having the ability to walk between home and class is a forlorn wish of many college students. But as a member of The Retreat at Denton, that wish is your reality! Our off campus housing near UNT puts students in a central location near everywhere they want to be in Denton, TX. Walking from our location gets you to campus in under 15 minutes, while biking or driving has you there in less than five minutes. We also provide on-site parking for vehicles as well as bikes. Meanwhile, The Retreat at Denton lets you take full advantage of living off campus. Our community sits just west of downtown Denton, where there are historic buildings, restaurants of every variety, and a railway transit center that provides local and long-distance transportation. As for nearby retail places, there's a shopping center as well as multiple grocery stores within a few minutes' drive of our UNT off campus housing. For a firsthand look at our location, schedule a tour today!
Property Location:
155 Precision Drive, Denton TX 76207


Leasing Office:

1320 W. Hickory St., Denton, TX 76201
Get Directions
Hours:
Monday-Friday:
9:00 AM - 6:00 PM
Saturday:
12:00 PM - 5:00 PM
Sunday:
1:00 PM - 5:00 PM